Specifications
Size
60mm series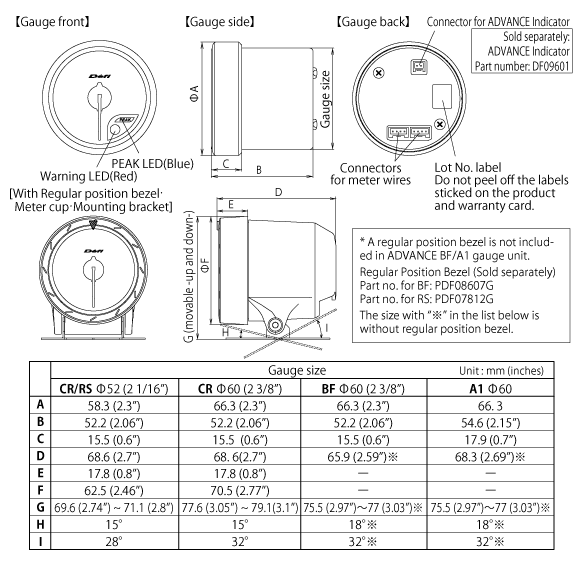 80mm Tachometer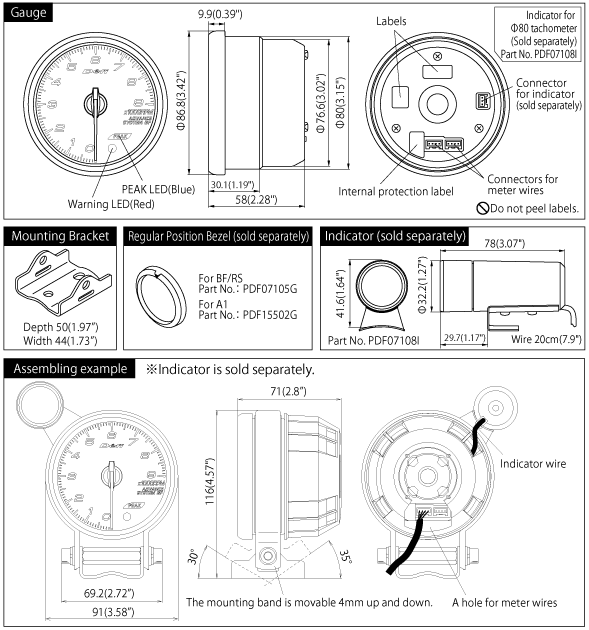 Other specifications
Power supply
voltage
Supplied from Defi-Link ADVANCE Control Unit
Current consumption
Maximum during 7 gauges are connected
+B 2A(IGN ON), 5mA(IGN OFF)
ILM 800mA
Illumination color
White
The illumination color cannot be changed.
Pointer: red
Warning LED: red
Peak LED: blue
Display range
Refer to lineup.
Applicable number of cylinders
1,2,3,4,5,6,8
Note

*Products is for only on vehicles with a 12V electrical system. Never use products on 24V vehicles.
*Products can not be installed in altered vehicles.
*To install pressure gauges or temperature gauges, proper sensor attachments are necessary. The thread sizes of sensors are 1/8PT.
*Refer to manual for parts inlucded.