Tokyo Auto Salon 2018 pictures
We exhibited at the Tokyo Auto Salon, which was held in Japan on January 12th through 14th. Thank you for visiting our booth.
There is a questionnaire about the concept models we exhibit at the bottom of this page. We appreciate your cooperation on the questionnaire if you have time!
Tokyo Auto Salon official website
Demo car 86

Defi SPORTS DISPLAY F(DSDF)

Products under development (reference exhibit)
New Racer Gauge CONCEPT
New design proposal for Standalone models "Racer Gauge"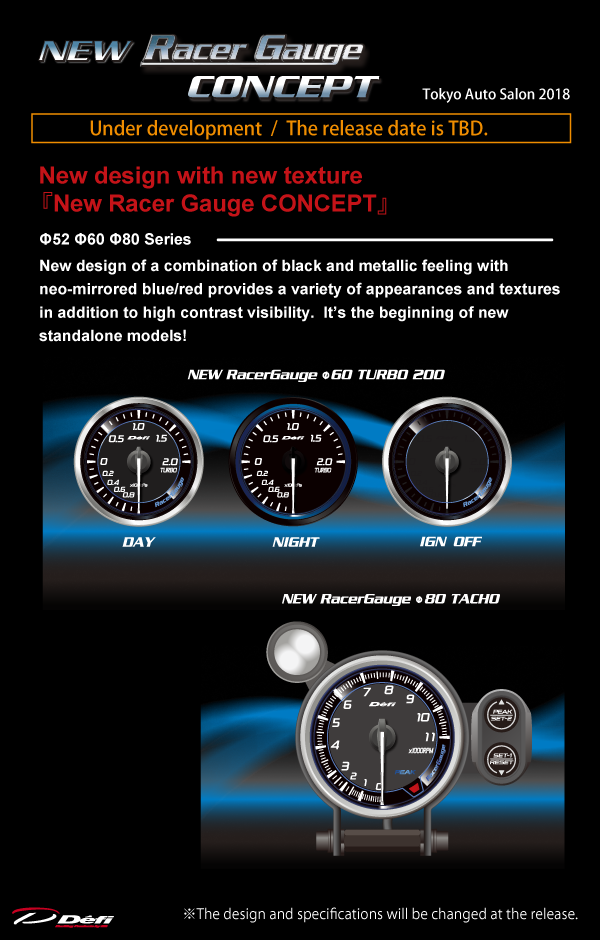 IGN OFF

IGN ON

SMART A/F CONCEPT
A proposal for wideband A/F (Air Fuel ratio) display system
We adopted a high-precision A/F sensor and sent the signals to a smartphone app via dedicated unit.
*The release is up in the air.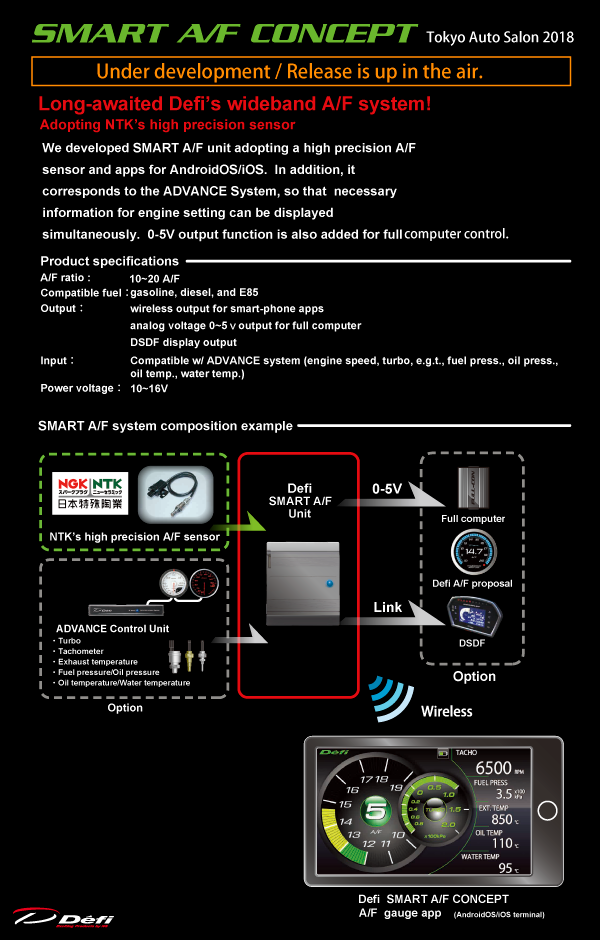 *The products under development are reference exhibits. The design, system, specifications, and the release date might be changed during development.
*The images on this page may differ from the real models.
Questionnaire about concept models
Please follow us on our facebook page and instagram!
Defi Facebook page
Defi Instagram
Defi YouTube channel